Python Quant
Dr. Yves J. Hilpisch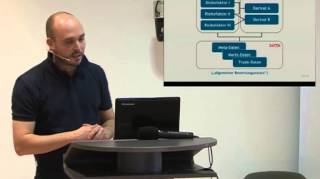 Rathausstrasse 75-79 | 66333 Voelklingen | Germany
T&F +49 3212 1129194 | contact [at] dyjh [dot] de | @dyjh
This Web site is maintained by Visixion GmbH. Read the Imprint.
10 Years of Python
Since almost 10 years we use Python at Visixion for
financial engineering and derivatives analytics.

Continuum Analytics is all about Python. The creators of NumPy and PyTables are part of the team.

I use Python extensively for research, teaching and my publications in mathematical finance.

I am currently writing a book about Python for Finance for O'Reilly.
Recent Presentations (I)
Most recently, I have participated in the following conferences:
Recent Presentations (II)
Continuum Analytics was a proud sponsor of Pycon DE in Cologne, Germany, which took place in October 2013. I have given three talks there:
Recent Presentations (III)
In 2013, I have participated also in the following conferences:
Continuum Analytics, Inc.
Continuum Analytics offers a range of
Python-based products and services:
Anaconda Accelerate, NumbaPro, IOPro, Wakari
Python-based Consulting, Development, Training
Visit the Continuum Analytics Web Site to learn more.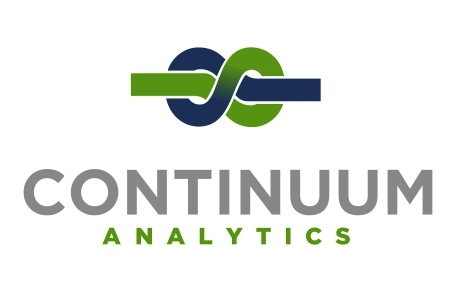 Visixion GmbH
Visixion GmbH has two main offerings:
PYTHON — Rapid Financial Engineering
DEXISION — Derivatives Analytics On Demand
Visit the Visixion Web Site to learn more.

The Python Toolset
These are the main tools for Rapid Financial Engineering with Python:

DEXISION
Derivatives Analytics On Demand:
Web-based cross-asset derivatives analytics
Real-time financial engineering
Core implemented in Python making heavy use of NumPy
Integration via Web services in any application
Visit the DEXISION Web Site to learn more.

Derivatives Analytics with Python
My new book about derivatives analytics with Python:
Data Analysis, Models, Calibration, Simulation, Hedging.
Visit the Book's Web Page to learn more.
Market-Based Valuation of Options
Topics of my univerisity lecture are: market stylized facts, volatility concepts, risk-neutral pricing, Fourier-based option pricing, stochastic volatility, jumps, stochastic short rates, calibration, Monte Carlo simulation, hedging.

Visit the Lecture Web Site to download slides, Python scripts and other material.
Overview of Recent Talks
about Python & Finance
PyData 2013, New York City
BI Forum 2013, Budapest
PyCon Ireland 2013, Dublin
EuroPython 2011/2012/2013, Florence
Parallel Data Analysis 2013, Dagstuhl
EuroScipy 2011/2012, Paris & Brussels
PyCon DE 2011/2012/2013, Leipzig & Cologne
PyPhy 2011, Paris
Just google me up to find the slides
and also videos in general.
Other Companies
I am also founder and managing director of two other companies:
My Hobbies
Apart from Python and Finance,
Martial Arts are my passion.
I am actively practicing: